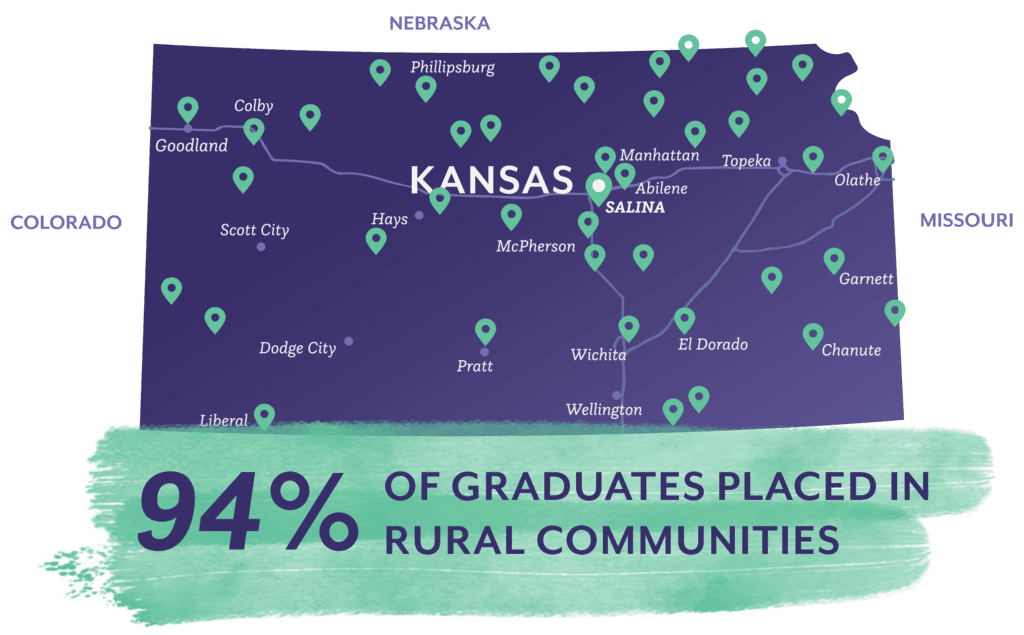 Proudly Producing Physicians Serving Rural Kansas
Smoky Hill was designed from the ground up with the needs of practicing rural family physicians in mind. Our program was established in 1977 for the express purpose of placing well-trained family physicians in rural Kansas communities, and for nearly 50 years, we have been doing just that. To date, we have placed 94% of our graduates in rural communities.
At Smoky Hill, we recognize that the needs of one rural community may differ substantially from another. Centrally Located in Salina, our program is perfectly positioned to produce skilled family physicians for a wide range of community needs. Rural-focused procedural medicine, obstetrics, emergency care, and full-spectrum outpatient experiences are integral to our residents' training. Our local hospital, Salina Regional Health Center offers a world-class hospital setting in a non-tertiary care environment, and our residents work closely with both our core faculty and a close-knit community of local specialists to accomplish their educational goals.